Feel at home during your stay at Classic Room. This room accommodates up to 2 persons. Enjoy the Infinity Pool or Garden views from your sofa close-by to our full view window.
Step into our brightly modern sanctuary while taking in the views of our Infinity Pool & Garden. Decorated in wood, our Premier Room accommodates up to 4 persons equipped with in-room snacks.
If you're travelling with companions or on a quick business trip, this is the room for you. This room consists of two twin bed and a long sofa bed. Decorated in wood.
The perfect family holiday with space for every member of the family. Decorated in wood, it provides a bedroom with a king-size bed, a trackle-bed and a long sofa bed. Surrounded by a tropical garden and infinity pool.
The most astounding room at Premier Place Hotel. Step into our Queen Suite, provides exceptional space, comfort and privacy with a bedroom with queen bed, separate living room, and direct access to Infinity Pool.
Enjoy your stay with direct access to our beautiful infinity pool. Located on the second floor, Premier Pool Access provides a bedroom with queen-size bed, sofa-bed and a terrace overlooking to Pool Garden.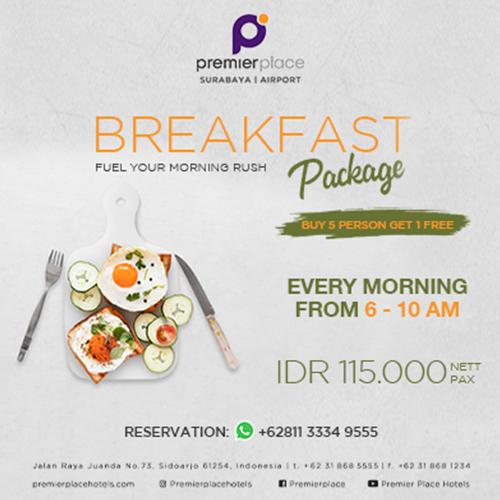 We serve breakfast all day at Coriander Restaurant. We serve breakfast all day at Coriander Restaurant. Show the Booking Confirmation / Voucher on your phone to the cashier. Valid for Dine in only no take away.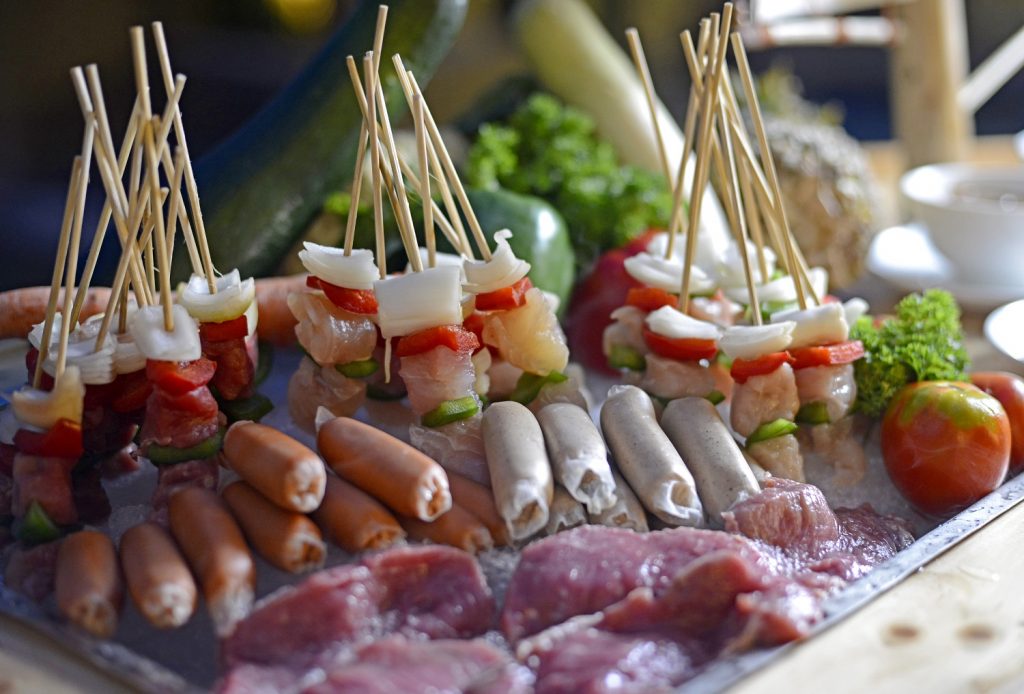 The weekend starts now! Enjoy your Saturday Night by grilled some Beef, Chicken, Sausage Satay and Fresh Seafood nearby the pool with your friends and family.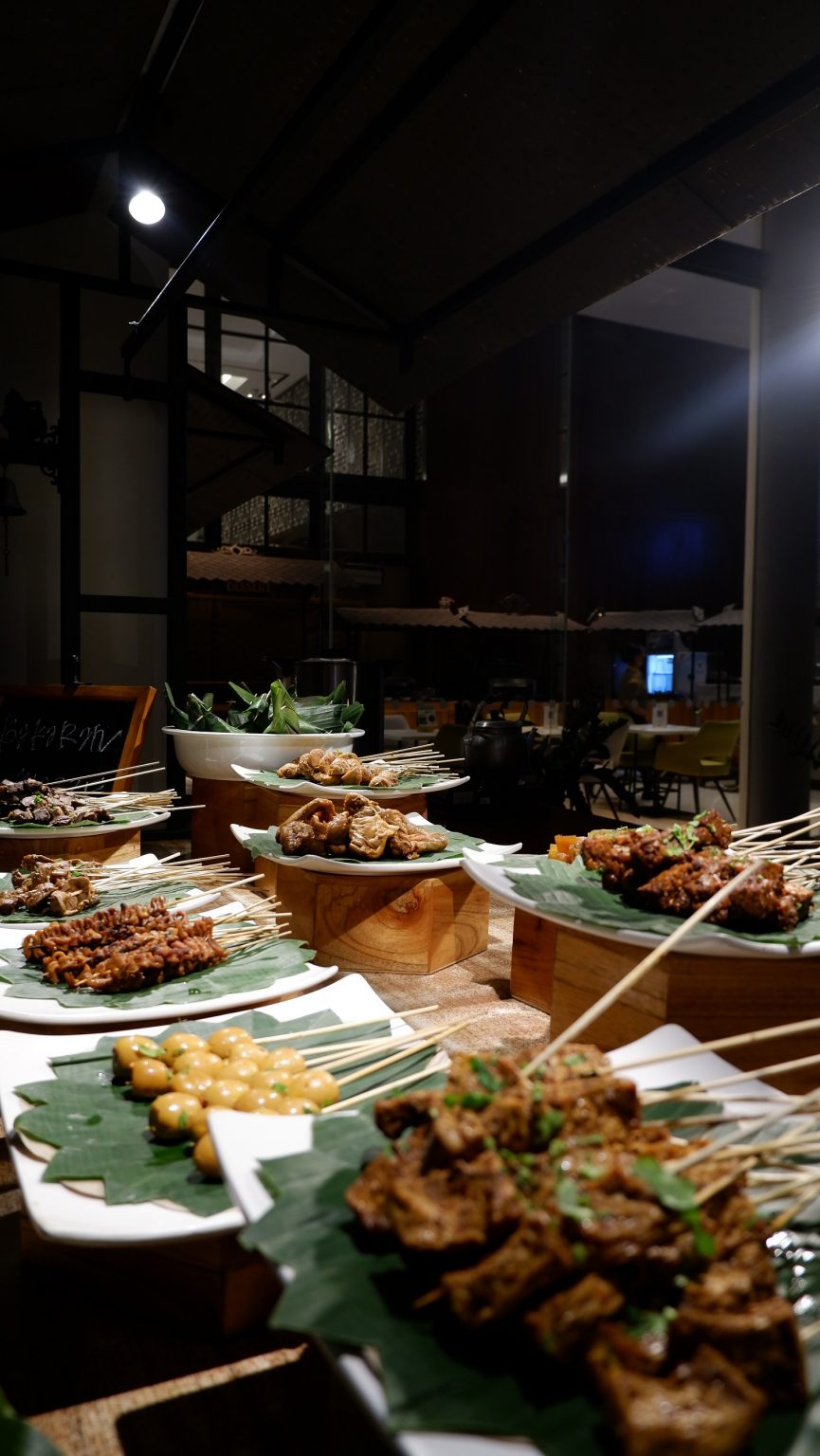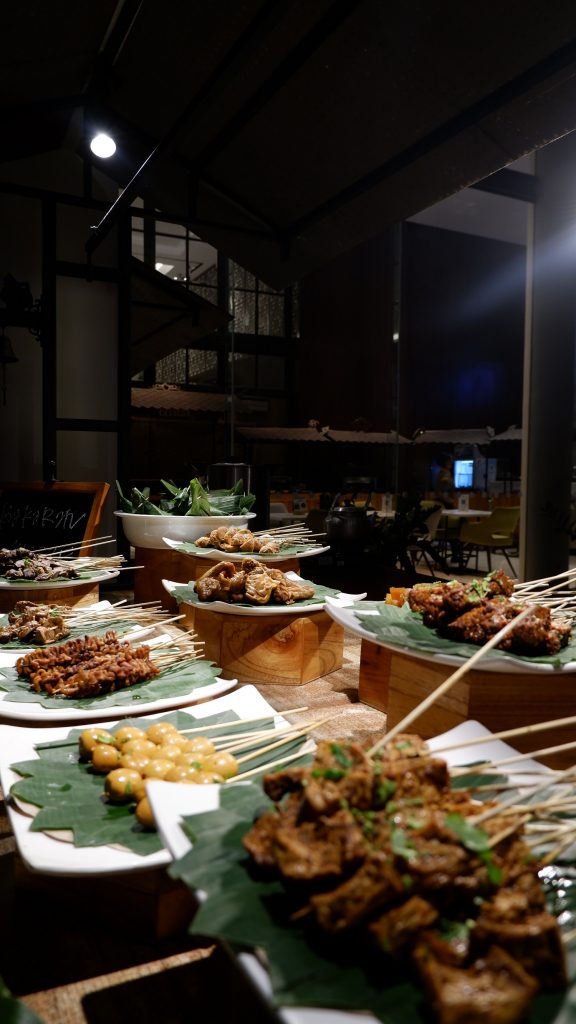 Coriander Resto & Lounge give you the best experience to enjoy all you can eat dinner with Javanese street-food and hear an Indonesian, especially Javanese, authentic live music.
The perfect way to end an immerse day is having a mouthwatering steamboat with friends or family. Coriander Resto & Lounge served a fair few of Fresh Seafood, Beef, Salad Bar, and many more options set up in a Buffet.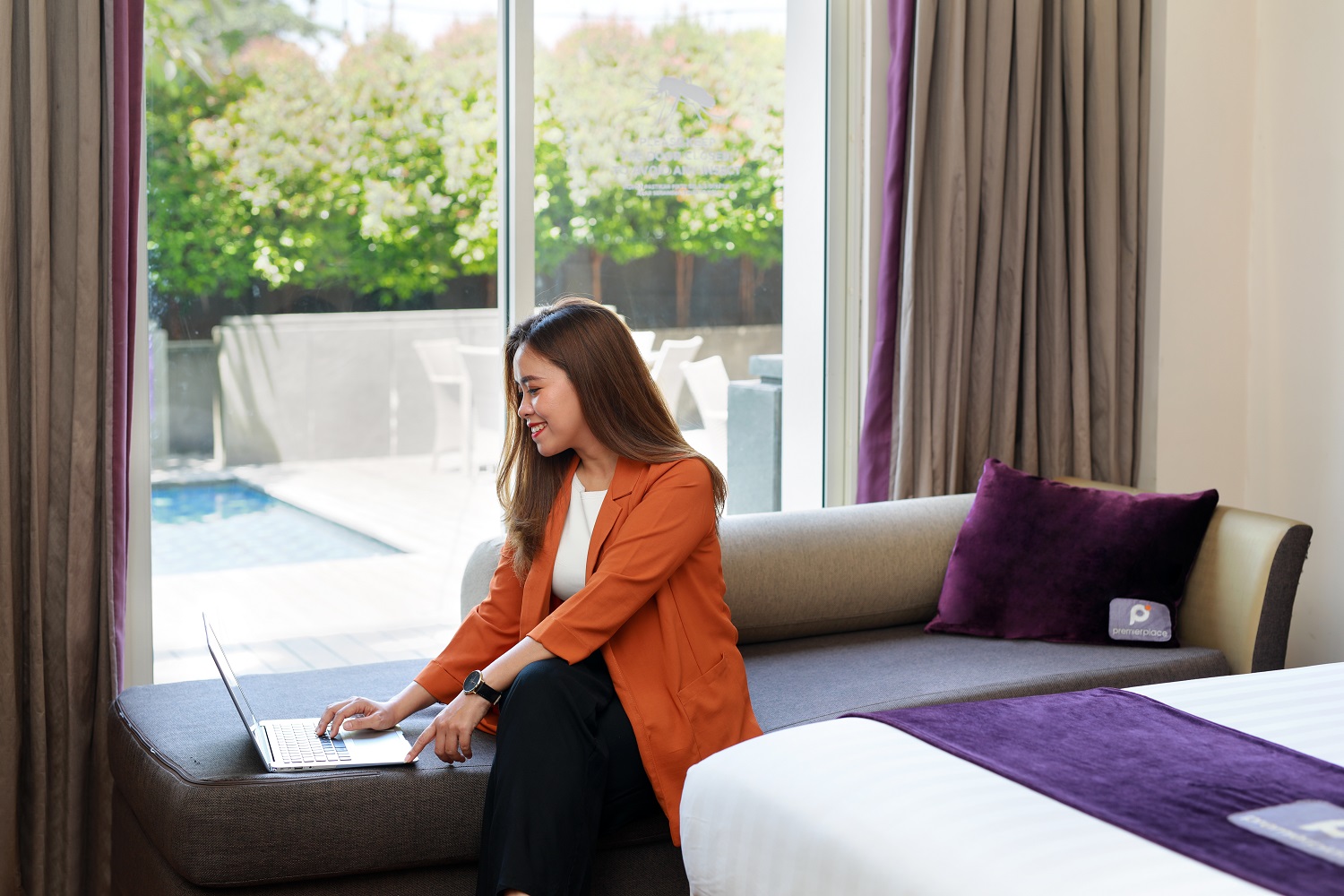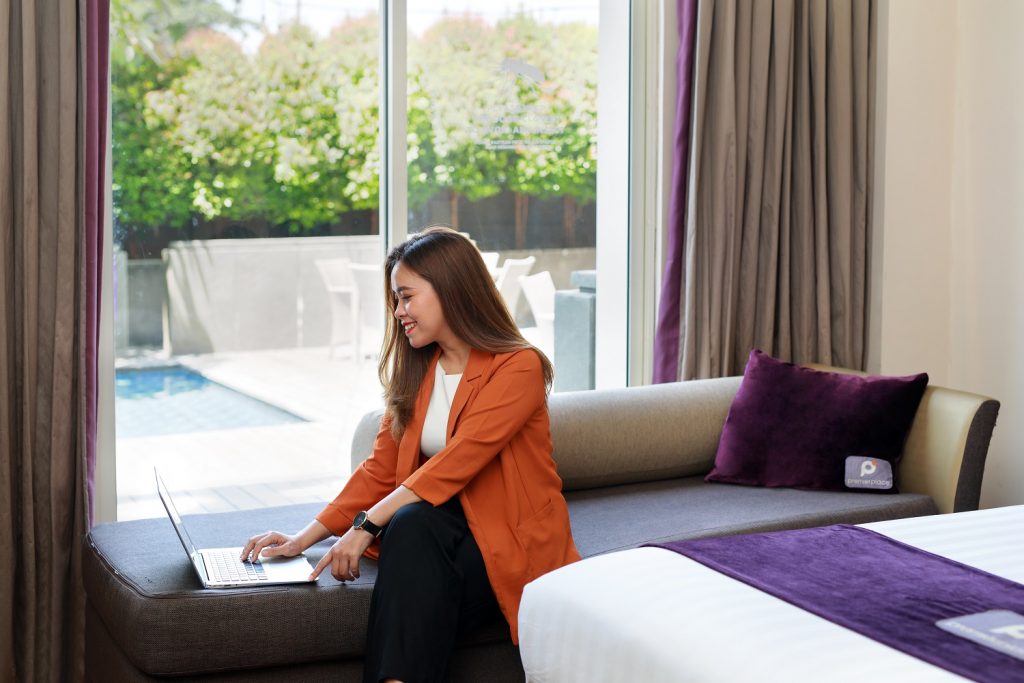 Take time to do what makes your soul happy. Book your next stay anytime you desire, might be the morning, evening or afternoon time.
Staycation without travelling will be meaningless. Enjoy the magnificence of Surabaya with your family and friends.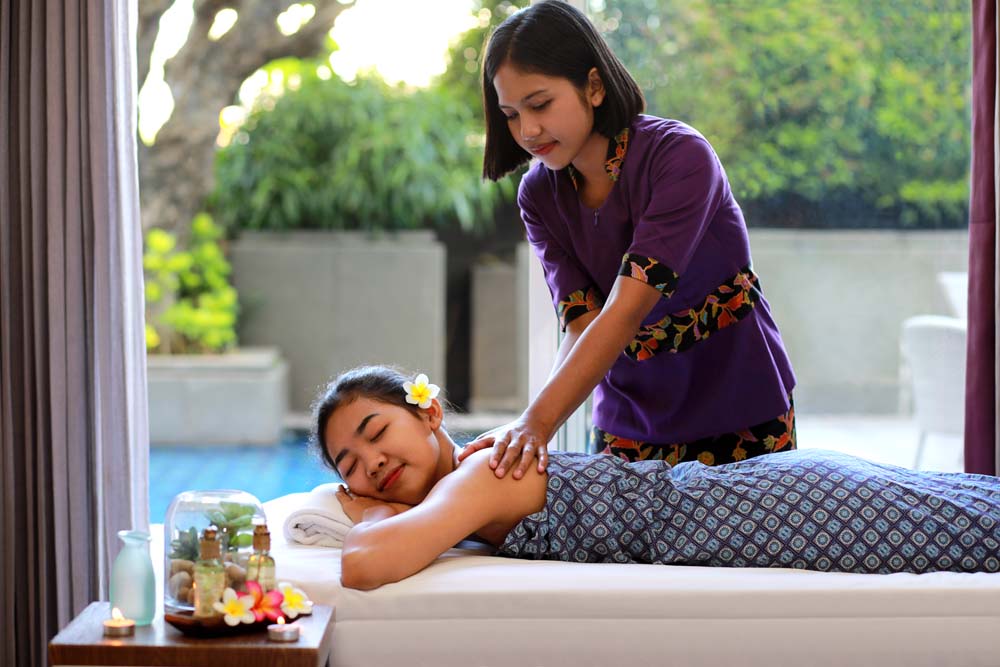 Enjoy a truly carefree holiday letting our crew take care of absolutely everything. Get your free full body massage for 60 minutes during the stay, free airport shuttle as well immense breakfast for 2 persons.
It has a beamed ceiling and carpeted, which create a good ambiance for any event from cocktail parties, corporate meetings and weddings. Whatever the occasion, our team of sales and event managers work with you to guide you through every step of planning and executing the event, making the entire process seamless.